Welcome

Thank you for visiting our website
+ To God be the Glory +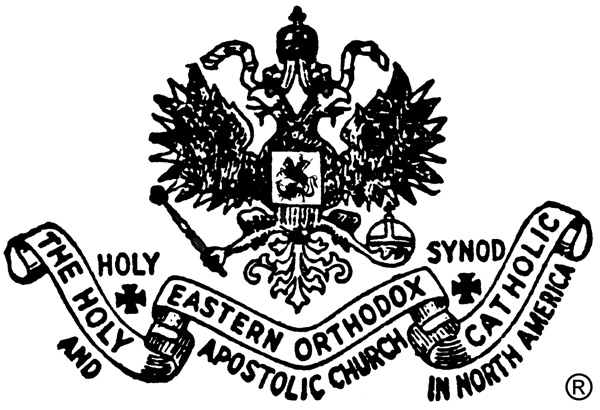 + + + + +
Website of Archbishop Victor
The American Orthodox Patriarchate SM
Established by the North American Holy Synod of
The Holy Eastern Orthodox Catholic and Apostolic Church in North America SM

**American Orthodox Catholic Church**SM
Western Rite
Canonically Chartered Feb. 2, 1927
NOTICE:
This website contains Historic Church information
of
The Holy Eastern Orthodox Catholic and Apostolic Church in North America.
We seek former orthodox seminary students and clergy as well as those from the Roman Catholic Church and ECUSA who for some reason did not seek or were denied Ordination.
Our Lines in Question
The index page has moved. The new link is at the bottom of this page.
To allow us to have certain links forwarded to this page we have moved the index for the moment. This is to allow us to document that we are who we claim we are and to disprove the claims of THE SCOBA SCHISMATICS who would lie about us. The links below prove that the claims of the ethnic unchristian clergy who publish false information about this Church and our clergy are, in fact, unchristian liars!
1928 Corporate Documents
Corporate Certificate of Good Standing
Corporate Directors Form
~ ~ ~ + ~ ~ ~
We now have documented proof, not only from our archives but also from the ethnic Orthodox in America, that no independent groups claiming to be the Society of Clerks Secular of St Basil or the AOCC are or could be us under any name. All such claims are clearly false. Continued claims are lies and proof these episcopi vagants are unchristian frauds.
There are numerous groups claiming to be the
American Orthodox Catholic Church and The Holy Eastern Othodox Catholic and Apostolic Church in North America
who are not and have never been associated with this Church. We are compiling a detailed list of such groups and this list is available to anyone interested who may have had contact with one of these groups. This list is offered to protect the public from independent groups who make these false claims since they have no canonical sacramental authority from this Church.
~ ~ ~ ~ ~ ~
Home
The Church index can be viewed at
Index
The law says we can legally claim our name & logo and we do. As of 1932, after 5 years of ownership, our name and logo were ours under common law in the United States. Under 15 USC 1065 we claim our Legal and statutory right to our name and logo as it was our Registered Service Mark over 7 years and the law states once its owned 5 years it is legally yours. There is no law that requires us to maintain an active registration to claim our name and logo.
theocacna@webtv.net
Copyright - 2009 Archbishop Victor
All Rights Reserved