This organization has helped Archbishop Victor with vet bills for injured stray cats that have adopted him on numerous occasions
Please send a donation to help support their work.

Humane Society

HSWT
P.O. Box 65645
Lubbock, TX 79424

Message Number
806-799-7387
Welcome

Thank you for visiting our website
+ To God be the Glory +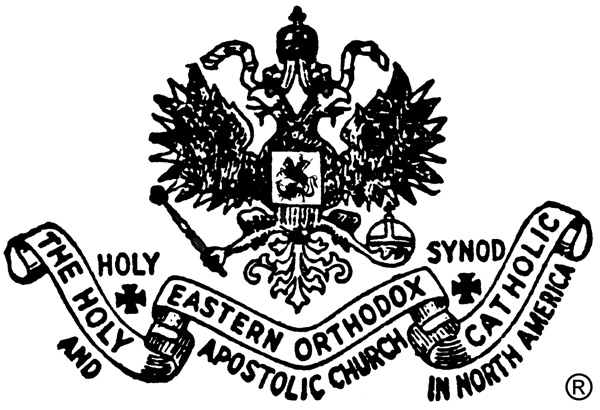 + + + + +
Website of Archbishop Victor
The American Orthodox Patriarchate SM
Established by the North American Holy Synod of
The Holy Eastern Orthodox Catholic and Apostolic Church in North America SM

**American Orthodox Catholic Church**SM
Western Rite
Canonically Chartered Feb. 2, 1927
NOTICE:
This website contains Historic Church information
of
The Holy Eastern Orthodox Catholic and Apostolic Church in North America.
Why we are Orthodox
We are the one and only Church that was canonically established by the Russian Synod in North America (Moscow Patriarchate) and headed by Abp. Aftimios Ofiesh of blessed memory.
We use the approved Orthodox Liturgy for the Western Rite as published by the Antiochian Orthodox Christian Archdiocese of North America. Our Eastern rite clergy used the approved Eastern Liturgies. We follow Holy Scriptures, the Pedalion which is also known as the Sacred and Divine Canons and Traditions of Orthodoxy.
Today while some orthodox claim the canons are only a guide we still view them in the same historical manner as they were viewed in Orthodoxy 100 years ago - as Sacred and Divine.
We seek former orthodox seminary students and clergy as well as those from the Roman Catholic Church and ECUSA who for some reason did not seek or were denied Ordination.
Links of interest
This page is to allow us to document that we are who we claim we are and to disprove the claims of THE SCOBA SCHISMATICS who would lie about us. The links below prove that the claims of the ethnic unchristian clergy who publish false information about this Church and our clergy are, in fact, unchristian liars!
Personal Note
The Church received a donated Dell laptop computer that worked well until we allowed the IE7 update and then it went to pot. Misdirects when we log into the internet, keeps says Internet Explorer cannot find the page, Get numerous runtime errors now and more.
When I asked Microsoft how to get this problem corrected they wanted money first. They cause the problem and charge you to fix the problem they caused.
I expect "666" has something to do with there kind of people.
Our Lines in Question
1928 Corporate Doc.Page 1
Corporate Certificate of Good Standing
Corporate Directors Form
~ ~ ~ + ~ ~ ~
We now have documented proof, not only from our archives but also from the ethnic Orthodox in America, that no independent groups claiming to be the Society of Clerks Secular of St Basil or the AOCC are or could be us under any name. All such claims are clearly false. Continued claims are lies and proof these episcopi vagants are unchristian frauds.
There are numerous groups claiming to be the
American Orthodox Catholic Church and The Holy Eastern Othodox Catholic and Apostolic Church in North America
who are not and have never been associated with this Church. We are compiling a detailed list of such groups and this list is available to anyone interested who may have had contact with one of these groups. This list is offered to protect the public from independent groups who make these false claims since they have no canonical sacramental authority from this Church.
~ ~ ~ ~ ~ ~
infringement
The Church index can be viewed at
Patriarchate Index
The law says we can legally claim our name & logo and we do. As of 1932, after 5 years of ownership, our name and logo were ours under common law in the United States. Under 15 USC 1065 we claim our Legal and statutory right to our name and logo as it was our Registered Service Mark over 7 years and the law states once its owned 5 years it is legally yours. There is no law that requires us to maintain an active registration to claim our name and logo.
theocacna@yahoo.com
Copyright - 2009 Archbishop Victor
All Rights Reserved